TUFF SAW D45-55 CARBON WHEELSET
Regular price

RM 3,998.00

Sale price

RM 3,998.00

Regular price

RM 0.00
Share
If you want to push this set of versatile handmade carbon clincher wheels – they won't even notice.
FEATURES:
Light weight aero wheels perfect for climbing and fast group rides
45mm deep road disc brake rims front and 55mm rear
- Reduced weight for climbing
- Improved cross wind stability
19mm wide internal rims
- Improves lateral stiffness
- Increases the tire volume - better grip, rolling resistance, and comfort.
High performance Pillar
- 24 spokes front & rear
- Strong and light
- Cut through the air resulting in less drag.
UCI approved
PRODUCT SPECS:
Rim weight: g (710g FR/ 855g RR)
Rim depth: 45mm/55mm
Rim width: Internal 19mm, External 26mm
Hole count: 24/24
Effective rim diameter: 569mm/549mm
Optimum tire size: 25c-28c
Max. rider weight capacity: 125kg
Tubeless compatible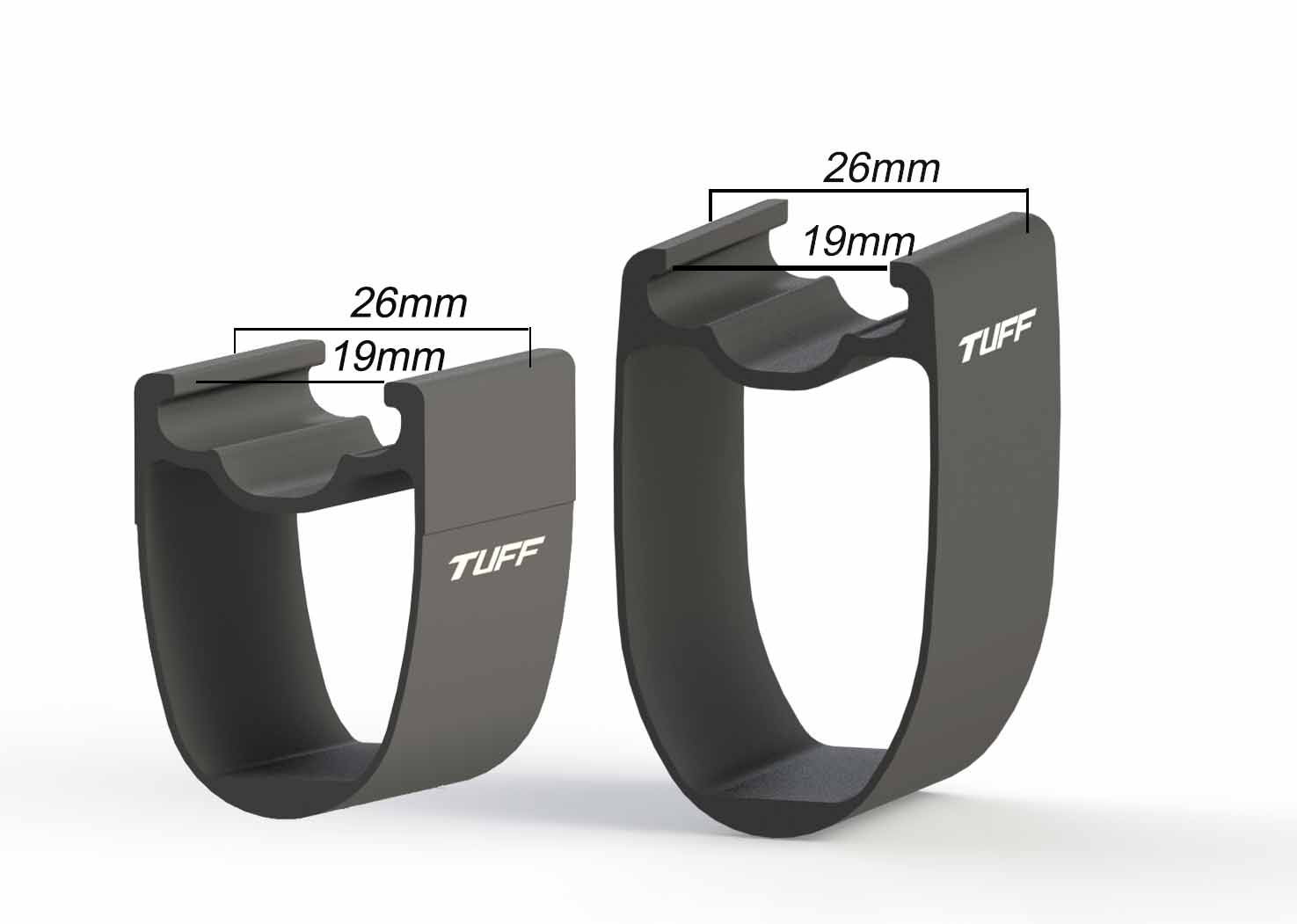 WARRANTY
Tuff warrants their wheels to be free from defects in material or workmanship for a period of three (3) years after purchase. We pride ourselves in getting wheels back to clients quickly and being available when you need us. The warranty applies to the original first owner only.
THIS WARRANTY DOES NOT COVER
Damage caused by a crash, wear and tear, or incorrect installation. If you do strike some back luck, know that you can rely on us to get you back up to speed as fast as possible. Please contact us immediately if you encounter any issues with your TUFF wheels.


CRASH REPLACEMENT POLICY
The TUFF crash replacement policy is available at 15% off the retail price of any required new parts and labour for the same level wheel as your original purchase. Once approved and paid we require you to send us the crashed wheel/s to us then receive your rebuilt set back (buyer will bear any shipping cost required).